Chakra Anatomy:
Discover Your Energetic Self
Perhaps you know what a chakra is or you may have read or heard about chakras. And you know that there is more to you that just the physical body. You know that your body is an energetic system through which the universal life force flows.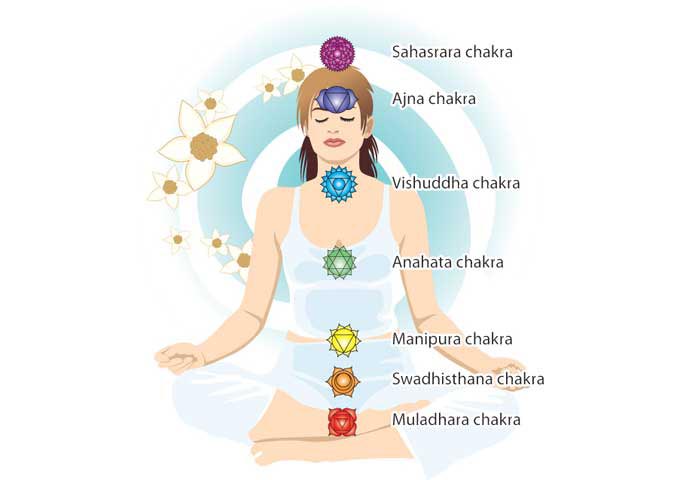 Your seven chakras are a part of this energetic system - they are a part of your energetic self. They connect you with the larger part of yourself, the universe, and at the same time they hold the secrets to your unique self, your unique soul.
Maybe you are curious and you want to learn more about your chakras - these powerhouses of energy - spinning wheels of life.
And maybe you want to explore ways of balancing and healing your subtle body.
Or perhaps you want to learn more about your connection to the universe - to all that is around you and within you. And maybe you'd like to re-discover and re-connect with the unique soul residing within the deepest parts of yourself.
Whether you are a beginner or a seasoned student, healer, or spiritual seeker, you will find much information on this website. Begin exploring basic knowledge or delve deeper into topics of healing, self discovery and transformation.
Exploring this website will help you to:
discover your path of healing and spiritual growth
learn more about who you are
unleash the power to direct your own life
find your own path
awaken your intuition
empower yourself in all aspects of life
find your inner balance
explore the seven chakras and your energetic anatomy in depth
learn powerful techniques to feel better emotionally, spiritually, and physically
master principles of energy transformation and healing
harness the power of your subtle body for self healing and transformation
gain insight into advanced energy healing wisdom
New Articles
What is Reiki? Explore this evolutionary and powerful natural system for unlocking the inner flow of your vital energy. Reiki is not only a healing tool, but also transformational and personal growth tool. It is a way to connect with the Spirit and the Universe. Also explore Healing Touch Reiki.
Explore the deeper meaning of color and its connection with your seven chakras. Awaken your sense of self and re-connect with your soul. What is your favorite color and what does it mean?
The Human Energy Field (HEF), the Human Aura, is an energy field that surrounds Human Beings. Everyone has this energy field. It is a manifestation of energy, a luminous body, surrounding our physical body.
Chakra Balancing
Your chakras are interconnected with each other and typically balancing one of your energy centres will influence another energy centre. Learn the ways to balance your subtle body.
Healing Techniques
Discover the many methods that can help you access your energy centres to bring healing and transformation. From meditation, yoga, visualization, to energy psychology, you'll find it here.
Popular Articles
The first of the seven energy centres, Muladhara is associated with the element of earth and grounding. Explore muladhara in depth and learn how to harness the power of this energy centre.
The centre of unconditional love and compassion, Anahata is in the center of the human energy system. Discover the hidden forces within this gentle energy centre.
Third Eye or Ajna provides the energy for spiritual reflection and insight. It allows us to experience clear thought and vision. Learn all about this control centre that allows us to cultivate strong and independent mind.
Do you have a spiritual story?

Stay connected! Subscribe to Chakra Wisdom eZine and
download a free Chakra Affirmations poster.